Learning SEO can be one of the most powerful tools in digital marketing for growing a site's traffic, but can also be one of the most daunting and confusing concepts to learn as a beginner. Luckily, there are plenty of free SEO certification courses and SEO training tools online to help beginners get started while sacrificing only effort and time.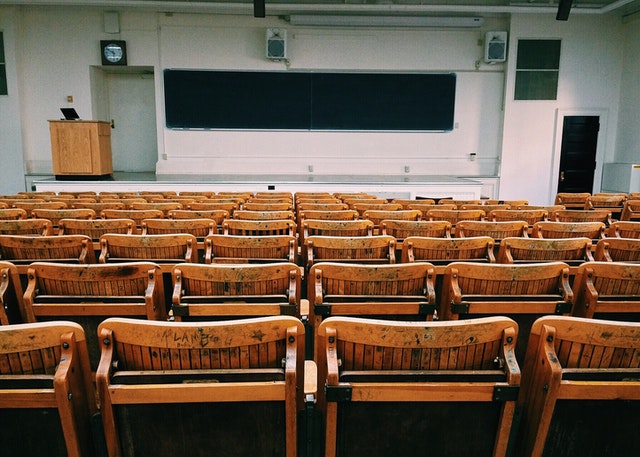 However, deciding which of the 100's of SEO education options online can seem difficult – so we've save you the trouble of finding the best 6 free SEO certification options and the 6 best additional SEO courses (for more expertise).
These 12 free SEO certification and free SEO course trainings will help you build a solid foundation in SEO as well as master the specialties within SEO – keyword research, technical SEO, UX, backlink building, and more. All 12 courses are from reputable providers respected throughout the search marketing industry and deliver up to date knowledge that is worth the time sacrificed studying.
We'll finish with over 25 additional tools and courses in digital marketing, design, advanced SEO and more. With this list, you'll build immense SEO and digital marketing expertise, for free!!
(This article may contain affiliate links)
---
(Click the links above to jump to the course description, or read on to learn which SEO certification or course is best for you)

WHAT YOU SHOULD CONSIDER WHEN PICKING AN SEO CERTIFICATION OR COURSE
You won't be able to learn "everything SEO" in one place: Start with one
SEO best practices are constantly changing, slowly day by day and dramatically with each major Google update (i.e., Penguin update, Panda update, Mobile, Bert, Medic, "Core Updates, etc.), learning should be continuous
---
WHAT IS AN SEO CERTIFICATION AND WHY YOU MAY (OR MAY NOT) NEED ONE
SEO is one of the most popular areas in digital marketing at the moment, and will be for the foreseeable future. But why should you get an SEO certification?
For the structured learning experience, and a little extra, to get started
Knowledge about SEO is available all over the internet, but it can be difficult as a beginner researching all of the separate ideas in SEO and putting those ideas into a solid plan for SEO.
Similar to the free SEO courses on this list, SEO certifications add structure to learning the essentials of SEO and then add a little extra – where that is a course, a practicum, or a guided exercise to apply your knowledge
To demonstrate expertise in the industry standard tools and practices
There are many different ways to approach SEO, but completing a course and taking a certification test from one of the giants in the SEO industry – like Google, Moz, or SEMRush – shows that you are experienced with the major tools in the industry such as Google Analytics, search analysis software, or inbound marketing approaches
Though these certifications alone are rarely enough to get a job, they do demonstrate evidence that you are actively studying and working in the important areas in the industry
IS A CERTIFICATE IN SEO WORTH IT?
If the certificate course is free, and is from a reputable, knowledgeable source (like those on this list) then, yes.
Keep in mind, if you've been hands on with SEO in a successful way for 3 months or more, you'll need a more robust course, or a course that digs into an SEO specialization (i.e., keyword research, technical SEO, speed optimization, etc.) to make the course worth your time. We've highlighted the courses for intermediate level SEOs and for SEO specialties below.
WHY YOU MAY NOT NEED A CERTIFICATION COURSE (AND WHY YOU MIGHT)
YOU'RE WORKING FOR YOURSELF AND DON'T NEED TO DEMONSTRATE EXPERTISE TO ANYONE, BESIDES YOUR RESULTS…
If you are a blogger, a solopreneur working via a website, or your own boss, an SEO certification may not necessarily do you any good…aside from the knowledge it delivers.
However, if you're just starting out in SEO, or decided to learn and have nowhere to start, that structured learning experience may still be valuable – and all of the certifications and courses below provide a high quality, structured learning experience.
HOW SHOULD YOU APPROACH YOUR SEO CERTIFICATION AND TRAINING COURSES?
Take a certification course in the basics first for a structured learning experience, then continue free training courses to cover specific domains
We recommend pursuing a certification course as a base of knowledge – primarily for the structured learning experience. Then proceed through the free SEO training courses to expand knowledge in individual domains (i.e., keyword research, technical SEO, mobile first optimization, etc.

THE 6 BEST FREE SEO CERTIFICATION COURSES
All of the free SEO certificate courses that follow are high quality, up to date, and well structured to ensure a great learning experience. Additionally, each certifying organization is respected in the SEO industry for the knowledge they routinely deliver to the community – ensuring you're learning what everyone needs to know.
---
Best For: Everyone – to learn how to use the most powerful, free tool in search
Via Google's Analytics Academy, for beginners, advanced users, and power users, you will learn everything you need to know about SEO and search analysis from the biggest name in the industry – Google
After completion of the preparatory course work – a series of videos – you will be able to take the frre, 1 hour certification exam through Skill Shop. The certification is valid for one year
Google Analytics is the most accurate and effective search results and search data tool in the SEO industry. Though your Google Analytics dashboard only shows your data (and not your competitor's data), understanding your site's search performance (strengths and weaknesses) is more powerful than analyzing your competitors.
---
For: Those who want a traditional higher education level learning experience
The Coursera SEO Specialization series is a 5-course series with culmination exercise, this SEO certification provided by traditional universities and managed by UC Davis
Best For: Those who want to list their training on a resume and those who wantSEO education structured like traditional education, including academic style theory and practice
The University of California Davis facilitates college level certificate program with the following courses:
Education path is free (you can talk all courses at no cost), and the certificate is available for free with financial aid or via Coursera monthly subscription
Learn more at Coursera's SEO Specialization Course homepage
---
This beginner focused certification consists of reading a free 150 page ebook on SEO and then taking the free certification exam. If you're familiar with SEO, I recommend taking the exam first to see if the ebook will be worth your time
Learn more at the eMarketing Institute's Free Certification Course homepage
Once you've completed the basic certification, eMarketing Institute has plenty of Free ebooks on SEO to continue learning from – https://www.emarketinginstitute.org/free-ebooks/
---
CLICKMINDED – SEO TRAINING FUNDAMENTALS
For: Those that prefer video courses and want a certification to share on LinkedIn
A video heavy course followed by an exam to receive a certification that seamlessly displays on your LinkedIn profile. ClickMinded's SEO course focuses more on SEO as part of a holistic digital marketing strategy and is more suitable those performing SEO for a larger company (and marketing team) than bloggers and solopreneurs.
Learn more at the ClickMinded SEO Training Fundamentals homepage
---
HUBSPOT'S SEO TRAINING, CONTENT MARKETING, AND INBOUND MARKETING COURSE
For: SEO's creating an SEO strategy as part of a larger, inbound focused digital marketing strategy for a company
Hubspot is an originator in inbound marketing and focuses on the topic of SEO within that context. If you are learning SEO to empower a company as part of a cohesive digital marketing strategy, Hubspot's course is designed for you.
Hubspot deliver's these three courses and certifications for free, so choose this option if the package of courses lines up with your goals
Hubspot's Best SEO related courses are
---
LINKEDIN LEARNING'S SEO FOUNDATIONS COURSE
Formerly Lynda, LinkedIn Learning's SEO Foundations Course is the best for beginners and the first of many available SEO courses and SEO speciality courses on LinkedIn Learning
Visit the LinkedIn Learning's SEO Foundations Course homepage
Though LinkedIn Learning's courses normally require a subscription, you can sign up for one month free and knock out this course free of charge.

THE 6 BEST FREE SEO COURSES
These options don't award a certificate, but still deliver great, relevant, up to knowledge on SEO
---
SEMRush Courses
SEMRush's search analysis tools are a powerhouse of information and potential, and SEMRush Academy provides the courses for you to educate yourself on how to get the most out of them.
Start off with these courses
And find more courses at https://www.semrush.com/academy/
---
Yoast SEO Courses
Yoast SEO delivers one of the best and most essential SEO plugins for WordPress based bloggers, and their free SEO training for beginners is just as useful.
This training is quick, straightforward, and easy, best suited for the beginner crowd.
Visit the Yoast SEO for Beginners homepage
---
Moz's Free SEO Video Series on Udemy
The Moz team and their many search tools are behind the common and important concept of "domain authority" which relates to the authority a site has in the eyes of Google.
Because of this, I love using Moz's tools for competitor analysis, assessing new domains to purchase and reuse (based on their authority), and developing strategies around backlinks and increasing Google Authority.
Moz's free Whiteboard SEO series is a playlist of videos hosted on Udemy that does an amazing job talking about the more complex yet important elements of SEO today – such as authority, search intent, optimization for snippets, and developing backlinks.
When it comes to basic SEO strategy, this course is a must
Visit the free Moz Whiteboard SEO Course on Udemy
---
Brian Dean of Backlinko's Youtube Playlists
Backlinko and Brian Dean are both staples in the conversation of how to maximize SEO by developing Backlinks and, subsequently, authority. If you're interested in learning whitehat tactics for doing exactly that, Brian Dean's free playlist is an excellent start and all you need to get moving.
---
Income School and Project 24 YouTube Playlists
Many SEO school's of thought start with keyword search tools, backlinking, and many other complex tactics that require lots of resources. The Income School approach takes a completely different direction.
Income School's "Project 24" is unique in that it requires no intricate and pricey SEO tools to get started with researching keywords via their unique search analysis recipe and also works on a timeline of generating the traffic to support a full time income in 24 months – hence the name "Project 24."
This course is specifically blogging focused (and focused on blogging for an income). If you're a beginner blogger that is just getting started and are overwhelmed with most of the SEO speak, start watching income school.
Additionally, the Income School team often reviews sites (for SEO and general best practices) as live case studies
Start with:

TIPS FOR CHOOSING YOUR SEO EDUCATION PATH
Whichever SEO training path you take, especially if it is not on this list, ensure it incorporates all of the following areas:
Considers mobile and the mobile experience in SEO
Focuses on the technical aspects of SEO to include speed, security and user experience
Accounts continuing algorithm changes, the incorporation of artificial intelligence, and considers searcher intent analysis in its strategy
Google, which is where most searches happen and is driving much of the change in SEO, has been increasingly emphasizing the three areas above for the last 5 to 7 years, and will continue to for years to come.
Starting a course now that familiarizes with these areas and underpins any SEO strategy with these elements will ensure the knowledge and SEO tactics you learn will be applicable for years to come.
---
Content is king, in marketing and SEO. Start a blog now to learn exactly how
No matter why you want to learn SEO, hands-on experience is the best teacher – paired with good, continuing education. Starting a blog, any blog, deals those lessons in spades. Start by creating a simple WordPress blog, nothing too special – the total cost will be under $10 for a year, and the lessons will exceed your expectations.

WHAT NEXT? KEEP STUDYING
The world of SEO is so broad and complex that no single course on this list will cover everything you need to know. So what should you do?
Keep studying.
Continuing studying SEO on your own to cover all of the major topics in SEO. This may seem like a daunting task, so start with the topics on the list that follows. Research each unfamiliar topic to a comfortable level of understanding, then move on to the next topic.
Low Competition Keyword Research: Identifying keywords with low competition density and low authority competitors
Searcher Intent, analyzing searcher intent, and writing for searcher intent**
Major Google Algorithm Updates, particularly the "Mobile update" and recent "Core Updates" but also Panda, Penguin, Hummingbird, RankBrain, Medic, and the Thin Content (Bert) update (Search Engine Land has a great article here)

OTHER GREAT SEO AND DIGITAL MARKETING RESOURCES
---
Digital Marketing Overview Courses

Free SEO Tools


Free Email Marketing Courses

Free Blogging and Content Marketing Courses

Free Social Media Marketing Courses

Free Web Development and Coding Courses