As our blogs mature and our content library on our blog grows, Google will begin to recognize the topics that we write on impressively well (compared to other sites) and that users love.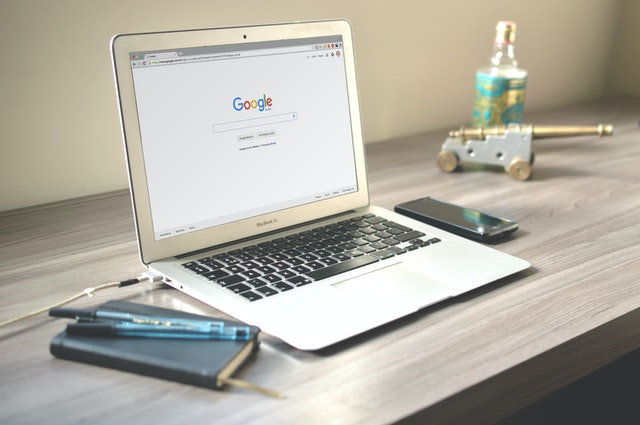 Though there is no "official" acknowledgement of this "authority" from Google, savvy bloggers can use Google Analytics and awareness of their posts' performance in Google to identify topics in which Google is recognizing their blog as an "authority. But what use does this do us as bloggers?
Being recognized (unofficially) as a topic authority within Google represents an opportunity to rank highly in Google within that topic, despite our "Domain Authority" score, despite the age of our blog, and despite the number of backlinks we have – we simply just have to keep writing high quality content on closely related topics.
In this section we'll discuss how to discover topics on which our blogs are recognized as authorities by Google, and how to use this in planning new content that ranks on page 1 of Google with minimal effort.

IN THIS ARTICLE
What are "authority areas" in blogging
Why do authority areas matter in blogging?
How to identify what authority areas Google is recognizing your site for
What to do after you've identified an authority area
---
THE TAKEAWAYS & FACTS UP FRONT
As blogs produce good content on a single topic/sub-topic, Google begins to rank their content on that topic higher than other sites with higher domain authority.
Use Google Analytics to discover what topics Google is recognizing your expertise on, and writing consistent "content clusters" on the topic for easy, high performing content

WHAT ARE "AUTHORITY TOPICS" AND WHY ARE THEY USEFUL TO US
Within blogging, authority topics are those topics in which a blog is regarded as an authority, an expert, or simply a great source. Among our readers, being an authority garners trust and makes the rapport building process easier. In SEO and Google, being recognized as an authority allows our blog and individual pieces of content to rank more highly in Google, competing with sites with Domain Authority much higher than ours.
These authority topics recognized by Google tend to be very specific. Instead of simply being an authority in "fitness", a blog may be recognized as an authority in Crossfit or yoga performed at home, alone, by men. Instead of being an authority in food, our blog may be recognized as an authority in Vietnamese cuisine, or cooking utensils for preparing sushi.
Understanding how our blog is recognized as an authority in such narrow sub-niches and topics allows us to plan for content that digs further into that narrow niche and in return ranks highly, quickly in Google
I advise against attempting to be recognized as an authority in such narrow niches, as the criteria Google uses to identify and respond to blog content is baffling and changing at best. However, there are a few trends to recognize with blogs that are recognized as authorities in particular topics
At least 5 pieces of closely related, long format (3,000+) content
Exemplary user metrics (time on page, shares, clicks to post) for all content in the series
Very few high authority (DA 40+) sites writing on the topic in competition, and the competing blog still writes better content (longer, more thorough, better formatted, better aligned to user intent)
These criteria aren't shared so that you can plan to become an authority in an area, they're shared to help you narrow down which of your "content clusters" or most likely recognized as authority content clusters on the specific topic, so you can keep an eye out when analyzing your contents' performance.
Additionally, these criteria highlight the value of writing clusters of in-depth content on longtail, low competition keywords.
What should you do when you realize you've been recognized as an authority? Just keep writing…
If you've noticed your site is being recognized as an authority on a topic, continue writing about closely related topics in clusters of 5 articles. After writing the 5 articles, give some time for those articles to rank, and if they do rank highly in Google SERP then write another 5 articles.
As your articles within this sub-topic continue to rank, you will be able to compete for higher competition SEO keywords. Use this "clout" to aim for higher competition, higher search volume keywords, increasing the "SERP results" threshold of your keyword criteria by 100,000 to 250,000 results each time. For instance, if we started our keyword research with a maximum of 500,000 results in SERP, increase your threshold to 750,000 results in SERP for your next cluster of content in your authority area. In the following cluster of content, increase the SERP results threshold to 1,000,000.
Additionally, feel free to aim for more difficult keywords according to your SEO tool's keyword difficulty score based on the Top 10 result's on page optimization and Domain Authority.
Granted, we always want to aim for the lowest competition keywords possible but as we dig further into an authority area, low competition keywords may become slim and our ability to rank for competitive keywords will increase – so adjust accordingly.
Ultimately, if we're savvy enough to identify authority areas, authority areas are easy indicators of what we are doing well – in the eyes of our readers as well as Google. By following indicators of what we do well, we will carve out a firm place in our niche, drive long term traffic to our sites, and build the brand of our blog in a valuable way.

HOW TO IDENTIFY WHAT AUTHORITY AREAS GOOGLE IS RECOGNIZING YOUR SITE FOR
Log into Google Analytics
In the sidebar click Acquisition >> Search Console >> Landing Pages
Adjust the date to display the last 30 days
Click the "Show Rows" drop down and show at least the first 100 results
Sort the list of results by impressions
Now you have a view of all of the posts and pages from your site sorted by the most displayed in Google.
Read through the list of URLs in the "Landing Page" column, from top to bottom, paying attention to the topic and sub-topic of each landing page as well as the keywords in each URL. It may help to jot down each subtopic, making a tick mark each time you pass a page within the same "cluster" of content.
If you stumble upon 3 to 5 posts or more within the same, tight, sub-topic that rank highly (page 1) and receive a high number of impressions, you likely have an authority area. Annotate the sub-topic and SEO keywords for each post within the cluster. You can also click into each landing page (within Google Analytics) to see specifically what keywords each post is ranking for. Take note of the top performing keyword for each.

Once you've identified an authority area for your blog, you want to continue writing in that topic as your content will likely rank easily and garner good SEO traffic.
To identify new SEO keywords, take the list of SEO keywords that your current cluster is ranking for and search them in your SEO keyword tool (e.g., Keysearch, SEMRush) and filter through the related/suggested keywords. Additionally, search those same keywords from your cluster of authority content and search them in Google, scroll to the bottom of the results, and note the keywords under "Searches related to [X]".
Take your new list of potential keywords and vet them against our SEO keyword criteria, increasing the SERP results maximum for each keyword to 750,000 and being slightly more lenient on the keyword difficulty score (according to your SEO tool).
Aim to write 5 additional, closely related pieces of content within this cluster, publish the content, and market it accordingly. Allow the content time to rank and if it does, continue the process to further expand your content in the authority area. Repeat this process as many times as it proves fruitful.

Topical authority is unofficial and you won't find it indicated anywhere – discovering it requires analysis of your content's performance in Google and awareness of how your content is performing
Topical authority can shift up or down in relation to your competition and new content. Refresh content routinely (monthly to quarterly) to maintain your site's authority
Authority areas only apply after a blog reaches 6 to 9 months old, when your site is well out of the "Google Sandbox"

Though it is difficult to successfully target an area to become an authority in, there are a handful of straightforward tactics we can apply to increase the likelihood of our blog being recognized as a topical authority:
Write content that far surpasses competition in addressing searcher intent and addresses multiple, closely related SEO keywords
Produce content clusters of five pieces or more on closely related topics
Market posts for high traffic and trust signals/sharing off page in marketing channels with long post lives (e.g., Reddit, Quora, forums)
Structure posts for high engagement on page

ACTION ITEMS FROM THIS SECTION
Go into Google Analytics and view your posts' performance sorted by impressions to analyze your potential authority areas (unofficially recognized by Google) and identity content clusters with authority
For each authority area, research 5 new potential posts to reinforce that authority.