How to create a sidebar email opt-in or ad
Connecting with your blog audience isn't just about delivering great content, its also about establishing a lasting relationship and (for some) presenting offers and products that your audience will love.
Whether you are trying to get your blog readers to signup to your email list, trying to advertise your new book, or just sharing your latest posts, your blog's sidebar is an excellent place to do this. The blog sidebar is the highest converting place on most blogs – so make good use of it by advertising your highest dollar items, advertising your best converting items, or inviting readers to join your email list.
In this post, we'll quickly walk you through how to add opt-ins and custom ads (for your own products) to your sidebar.


To add custom html (for email opt-ins), links, and images to the sidebar we will add the free "Custom Sidebars-Dynamic Widget Area Manager" to your WordPress, then activate, and finally add your content to your sidebar.
Let's get started…
Go to the WordPress admin panel on your site and click Plugins-> Add New
Search for "Custom Sidebar" in the search bar to find, install, and activate the "Custom Sidebars – Dynamic Widget Area Manager"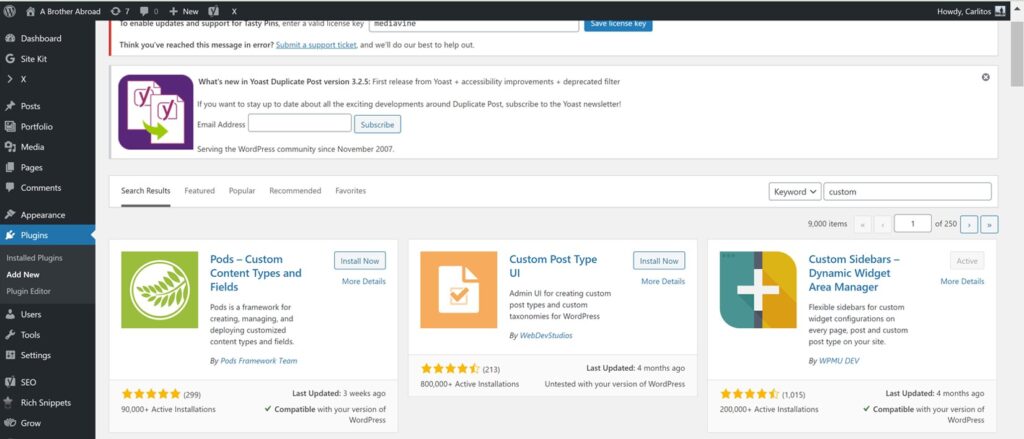 Now, return to the admin panel on the left side of the page and click Appearance -> Widgets and click "+Create New Sidebar" to create a custom sidebar or simply use the "Main Sidebar" already displayed on your site. Adding widgets to the main sidebar add widgets to the sidebar currently displayed on your site.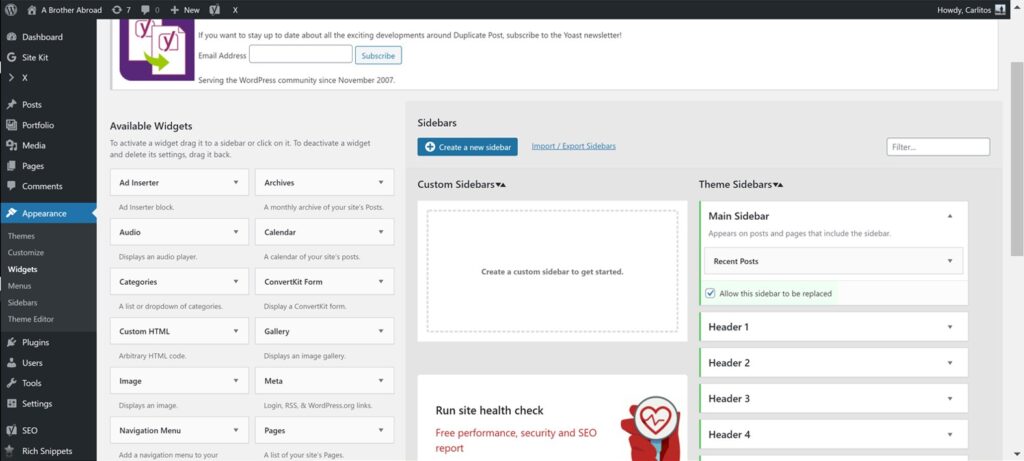 Drag and Drop widgets from the "Available Widgets" area to the "Main Sidebar" or other relevant sidebars to add new content
---
For custom items like opt-in form code choose the "Custom HTML" widget. Choose "Images" for linked images. I'll be using the "Custom HTML" widget to add the code from Convertkit Opt-in forms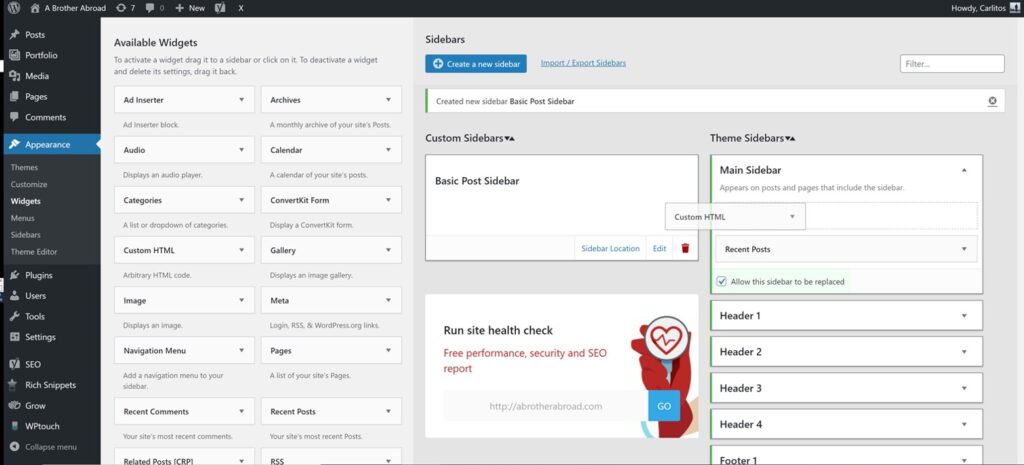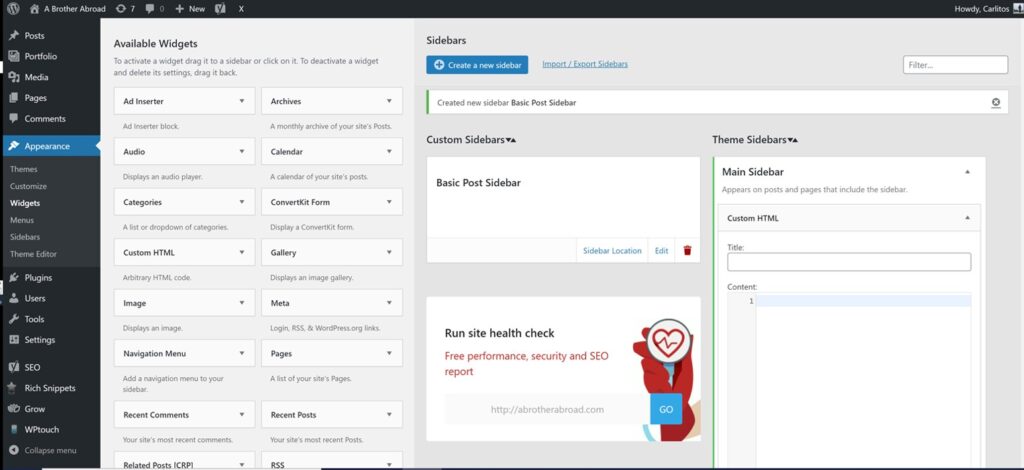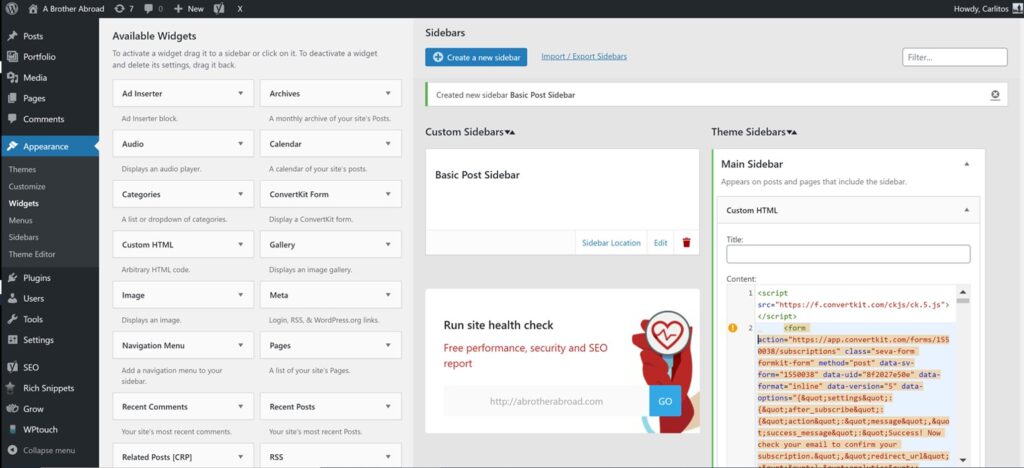 And there you have it! You now have a place and method to add custom content to your sidebar for opt-ins, advertising your own products, and anything else you would like to share with your readers besides your content!