For bloggers and independents, finding a high-paying, passive income option to pay for publishing their content is the dream. Thanks to AdThrive, the top advertising network in the blogging and self-publishing community, it is very possible to earn a significant income from your blog, passively and without any additional work on your part. You just have to focus on continuing to create great content.  The first step to being accepted to AdThrive's exclusive and premium ad network is understanding the AdThrive requirements you'll need to meet before applying.
In short…
AdThrive seeks publishers of unique, high-quality content with at least 100,000 pageviews per month with a predominately US-based audience.
---
MAJOR ADTHRIVE REQUIREMENTS FOR NEW PUBLISHERS
ADDITIONAL ADTHRIVE REQUIREMENTS
In addition to the major AdThrive requirements for publishers listed above, AdThrive has a few more criteria applied in the application review process to ensure all new publishers fit AdThrive's standards for content and the needs of AdThrive's advertising partners
Publishers must deliver high-quality, engaging, and original content that "tells stories, solves problems, and makes the internet a better place."
Content must be "brand-safe" and doesn't fall into a potentially offensive domain (porn, gambling, hateful or offensive speech). The site's traffic must be historically proven (via Google Analytics) to be sustainable, and the site's traffic should be expected to continue or grow in the long term
Upon admittance to AdThrive, publishers must run at least three ads per page

CONTENTS

THE ADTHRIVE REQUIREMENTS IN MORE DETAIL
Adthrive minimum traffic of 100,000 monthly pageviews, predominately from the US and verified by Google Analytics
AdThrive's advertising partners target US audiences primarily, so Adthrive requires that as a foundation for acceptance. Additionally, the Adthrive minimum traffic requirements of 100,000 page views per month mark are the point where the publisher and advertiser's relationship is profitable for all involved (publisher, AdThrive, and the advertising partners).
Large lots of impressions allow Adthrive's in-house strategy team for exclusive agreements with advertisers for AdThrive publishers.
And this traffic must be verified with Google Analytics history, installed on your site – so if you wish to join AdThrive eventually, install Google Analytics now to enhance your application.
---
30,000 monthly pageviews minimum for additional sites from existing publishers
Once your first site on AdThrive is approved, getting a second site approved is much easier. The majority of the selection criteria remain the same. However, new sites from existing AdThrive publishers only need to have 30,000 monthly pageviews.
---
No previous advertising infringements with or penalties from major ad providers
To ensure your site is eligible for all of the ads from AdThrives partner advertisers and ensure your site has good general practices, you will need to be in good standing with all major advertisers.
---
Your content should be "brand-safe" and doesn't fall into a potentially offensive domain
To ensure your content is the type of content advertisers want their brand associated with, it must be "brand safe," avoiding potentially offensive topics such as porn, gambling, hateful or offensive speech.
Why? What you say in your content that shows ads also affects brands' reputation as their ads sit next to your content. AdThrive works hard to ensure that the advertising relationship is beneficial to all involved – your site, the advertiser and brand, and AdThrive. Ensuring content is safe and suitable for advertising partners makes this possible.
---
Unique, original, and engaging content that is brand appropriate for AdThrive's advertising partners
Unique content is more valuable. It is rarer than cookie-cutter templated content and ultimately garners a higher price to display ads, resulting in more benefit for advertisers.
Original content – not plagiarized or copied – follows industry publishing best practices and avoids potential penalties that come with "non-original" content, both in general, within advertising networks, and for your brand's reputation.
Engaging content is more valuable because it keeps readers and keeps readers coming back – which translates to more impressions and high "RPMs" (revenue per 1000 sessions). Additionally, engaging content delivers value to readers – as it makes the compromise of viewing potentially intrusive ads worth the sacrifice of learning from or being entertained by your content.
Ultimately, publishers must deliver high-quality, engaging, and original content that "tells stories, solves problems, and makes the internet a better place."
---
Secured site using HTTPS
Ensure your site is safe for readers and additionally safe to be a part of AdThrive's network by following site security best practices – primarily by ensuring a secure site and encrypted connection via HTTPS. If you are only operating with HTTP (unencrypted connection), speak with your host immediately about instituting SSL on your site.
---
AVERAGE ADTHRIVE RPM
In return for meeting these stringent requirements, what can you expect from joining the AdThrive publisher network? And how do these profits compare to other platforms?

---
ABOUT ADTHRIVE AND ADTHRIVE'S PUBLISHERS
AdThrive is a leader and arguably the best ad network delivering programmatic ads for an exclusive group of just over 2600 professional and high-traffic self-publishers and bloggers. 
According to Comscore, in December 2020, AdThrive's network of publishers form the 11th largest web property in the world, with over 170,000,000 visitors December 2020 alone.  Additionally, AdThrive's publishers' network forms the largest web property in the world for the food, family & parenting, lifestyle, and home niches of publishing.
ADTHRIVE'S START: 2013, HELPING BLOGGERS EARN MORE
AdThrive was established in 2013 by a husband and wife blogger team that saw an opportunity to professionalize and improve the way blogs were able to use ads in their content. More importantly, they saw a chance to help bloggers increase ad income while better serving advertising partners.
The newly founded AdThrive company scaled shortly after, partnering to pair their blogging expertise with the digital, advertising, and technical expertise of CafeMedia, a digital media company
ADTHRIVE TODAY: A LEADER IN PROGRAMMATIC ADS AND EMPOWERING BLOGGERS
Today, AdThrive is rated as one of the top advertising networks globally, in size, in quality of service with its partners (publishers and advertisers), and in how highly paid AdThrive's publishers are after joining the network.
AdThrive's publisher network heavily consists of food bloggers, parenting bloggers, and lifestyle bloggers. Many of them received such high payouts that the ad revenue from AdThrive is their primary source of income. Due to the passive income nature of programmatic ads and AdThrive's high-quality technical support, publishers can focus solely on writing content – not having to worry about other forms of monetization and instead focusing on growing by creating more while maintaining quality.
---
WHAT SETS ADTHRIVE APART FROM OTHER AD NETWORKS
High payments for bloggers and self-publishers in the ad industry "RPMs."
A robust network of premium advertisers with longstanding relationships allows exclusive contract negotiations for publishers by the AdThrive strategy team
AdThrive is an originator in the programmatic ads space, specializing in premium ads and high-quality experience for all partners – readers, bloggers, and advertisers – and bringing experience and innovation to the process.
Only 15% to 20% of applications get approved to the AdThrive network, ensuring AdThrive is always using extremely high quality and exclusive content to negotiating ad rates
---
ADDITIONAL BENEFITS AND SERVICES AVAILABLE TO ADTHRIVE'S PUBLISHERS
Video hosting and monetization
Exclusive premium campaigns, negotiated by AdThrive with large advertisers
Support from on staff WordPress developers, advertising experts, and professional content creators
Continuing education on content creation, optimizing your ads, and more
Custom ad design for your site, content, audience, and goals
Robust advertiser relationship management
Video hosting and monetization
Support network – WordPress developers, ad experts, content creation experts
A publisher dashboard and traffic insights to help you increase ad revenue
On-time payments, 45 days after the close of each month

HOW TO GET ADMITTED TO ADTHRIVE
ADTHRIVE APPLICATION PROCESS OVERVIEW
The AdThrive application process is relatively simple, quick, and easy. After acceptance, the integration process is just as easy and streamlined, thanks to the AdThrive support team
ADTHRIVE APPLICATION AND APPROVAL PROCESS:
---
ADTHRIVE APPLICATION PROCESS
APPLICATION SUBMISSION
To start the process, visit AdThrive's application page here and fill out a quick application with basic personal and site details to get the process started.
The application will include your identification information, your site's basic information, and later follow-up for Google Analytics data verifying traffic and allowing the AdThrive team to sufficiently analyze your site's traffic and audience.
Next, the AdThrive team assigns several members to review your application personally.
---
MANUAL APPLICATION REVIEW BY SEVERAL ADTHRIVE TEAM MEMBERS
The AdThrive team assigns several team members to personally review your site, your content, your traffic, and your audience for a long-term fit to AdThrive's network.
Generally, AdThrive assesses the following for applicant publisher's and their sites:
Your content should be unique (not plagiarized), engaging, and valuable to readers, and shouldn't cover any risqué areas that brands would avoid associating their brand with – such as pornography, gambling, and hate speech.  Additionally, AdThrive assesses whether your content's topics and quality will be profitable for you (and AdThrive) based on the advertiser's needs and requests.
Your traffic should show historical performance, shown via Google Analytics, to support your current traffic (minimum 100,000 sessions per month). This minimum number of page views and expected stability of your traffic ensures that the relationship will be sufficiently profitable for you and AdThrive in the long term.
Your audience must be primarily US-based because AdThrive's advertising partners primarily aim to target US-based audiences
After you've fully finished the application and submitted the required data, AdThrive usually emails a decision with one week
---
ACCEPTANCE TO THE ADTHRIVE NETWORK
On acceptance to AdThrive, you'll be sent a Comscore Traffic Assignment Letter and the Google Ad Manager form to fill out to have your traffic assigned to AdThrive in Comscore's tracking.
Once you have filled out the required paperwork, the AdThrive team will begin working with you to design a custom ad layout based on your site's content and audience, your goals, and your audience's behavior.
This is not a "standard" process and is an area where the AdThrive team of WordPress developers, content experts, and ad experts distinguishes themselves.
Every AdThrive publisher receives a custom-designed ad layout to create the best reader experience while optimizing profits for publishers and performance for advertisers based on your site's uniqueness.
---
INTEGRATING ADTHRIVE'S ADS INTO YOUR SITE
After the custom design layout for your site is finished, the AdThrive technical team handles installing the ad layout on your site – you don't have to do anything.
After AdThrive's ads system is installed on your site, the team double-checks to ensure there is no lingering code from old ad networks and that there are no other issues that will negatively affect your site.
After installation and turning on ads for your site, the AdThrive team continually monitors and manages everything ad-related on your site so bloggers can focus on the passive profit premium ads generates – and this continues for the life of your site and relationship with AdThrive.
---
WHAT DOES THE ADTHRIVE APPLICATION CONSIST OF?
The AdThrive application process consists of a simple and quick form application to provide the following information:
Your information, site information URL
Your blog's niche
Information about your current ads setup
Your ad strategy (if you have one)
Access to your Google Analytics data to verify and analyze your site's traffic
Then, click "send!" AdThrive will contact you via email within one week of submission.
Click here to go to the AdThrive application page and start your application today.

HOW YOU CAN PREPARE NOW TO JOIN THE ADTHRIVE NETWORK
The road to being an AdThrive network publisher, and the high passive income that comes with it, can seem very far off as a newer blogger or a blogger with less than 100,000 pageviews. However, building a site with unique and engaging content that monetizes well with ads and has sustainable, growing traffic starts in the early stages of building a website.
Build traffic with SEO, email marketing, and other sustainable traffic sources
Don't rely too heavily on social media or other volatile sources of traffic that change heavily with algorithms
Focus on writing value-driven, engaging content now
Incorporate white-hat SEO and blogging best practices

Google's EAT (Expertise, Authority,

Building an excellent user experience

Focusing on Google's Core Web Vitals

Avoid violations of advertiser's terms, also avoiding infringements and penalties
Avoid black hat and shortcut SEO tactics for building traffic – as it risks Google penalties as Google updates come out

HOW DOES ADTHRIVE COMPARE: MEDIAVINE, EZOIC, AND ADSENSE
AdThrive is arguably the industry leader in programmatic advertising for self-publishers and bloggers, thanks to extremely revenue (RPMs or Revenue Per 1000 views), a strong and professional support team, and prestigious/high paying ad partners.
But how does AdThrive compare directly to its major competitors: Mediavine, Ezoic, and Adsense?
AdThrive is the most selective, accepting only ~15% of applicants and requiring a minimum of 100,000 page views per month, while **Mediavine requires 50,000 sessions per month (roughly 65,000 page views per month). Ezoic requires 10,000 sessions per month (roughly 12,500 pageviews) per month for admittance.

Profit Takeaway 1: AdThrive and Mediavine bloggers' profits (RPMs) are comparable but very dependent on individual blogs' content and audience
In terms of profit, AdThrive pays exceptionally well for food blogs, but whether AdThrive or Mediavine pays more is individually dependent on your blog, content, and audience.
In our research of blogs running Mediavine ads, blogs running AdThrive ads, and blogs that made the switch, the results were mixed in terms of which pays more – AdThrive or Mediavine.
Both AdThrive and Mediavine blogs reported a high RPM (revenue per 1000 sessions) of ~$45 – one of them was a travel blog within our network that hosts Mediavine ads and hit a high RPM of ~$45
Unfortunately, there were blogs from both Mediavine and AdThrive that reported steady RPMs of ~$7 to $9
The verdict: AdThrive and Mediavine are both exceptional ad networks, but the question of which will pay more for you is heavily dependent on your content and audience.
In any case, achieving AdThrive or Mediavine status will do wonders for your blog's profits
---
Profit Takeaway 2: The upper end of profits AdThrive pays bloggers is far more than Ezoic
Ezoic is another great programmatic ad option and much more achievable; however, AdThrive has much more profit potential for bloggers.
Though we found bloggers with near $45 RPMs on AdThrive, the highest payout we observed for bloggers on Ezoic was ~$22 RPM, and the highest RPM we observed on an Ezoic site in our network was $15 RPM. Additionally, the average RPM for Ezoic blogs ranged between $7 and $12 RPM, making AdThrive a clear winner if you are eligible for the AdThrive network.
---
Service Takeaway: AdThrive and Ezoic deliver a comparable service level, while Ezoic focuses on Ezoic technical support.
Both AdThrive and Mediavine are ad companies created by bloggers for bloggers and invest heavily into growing the quality of content and the community's performance with support and education.
Both AdThrive and Mediavine host virtual webinars, deliver email training on how to improve your content and ads, and have support to answer virtually any question – not just regarding ads, but regarding content, technical support on your site, and more.
However, Ezoic support revolves more around supporting Ezoic. The content creation and optimization support and education are there, but to a lesser degree than AdThrive and Mediavine.
We have found all these findings to be very true on our Mediavine, and Ezoic hosted sites.

ADTHRIVE ALTERNATIVES UNTIL YOU REACH THE 100,000 PAGEVIEWS MARK
MEDIAVINE: 50,000 MONTHLY SESSIONS (~65K PAGEVIEWS) MINIMUM, ~15-$25 RPM
EZOIC: 10,000 MONTHLY SESSIONS MINIMUM, ~$7-~$12 RPM
GOOGLE ADSENSE: NO MONTHLY MINIMUM, ~$1 TO $5 AVERAGE RPM                                           
If you have at least 50,000 sessions per month, Mediavine is the top alternative to AdThrive, delivering comparable RPMs and amazing service and support
If you have at least 10,000 sessions per month, Ezoic is the next best alternative to AdThrive. RPMs are much lower in the $7 to $12 RPM range, but the income is passive, and Ezoic delivers great analytics data.
Last, if you have not reached 10,000 sessions per month, Google Adsense is an option.  However, I advise against Adsense because the RPMs are so low that it may not be worth compromising user experience.  Instead, it may be more worth your time to focus on good affiliate marketing tactics until you reach the 10k sessions per month threshold.

ADTHRIVE FAQs
---
How long does the AdThrive Application process take?
After submitting all of the required information, AdThrive usually contacts you with a decision within one week
---
What do AdThrive ads look like
Example AdThrive ads in Main Content Ads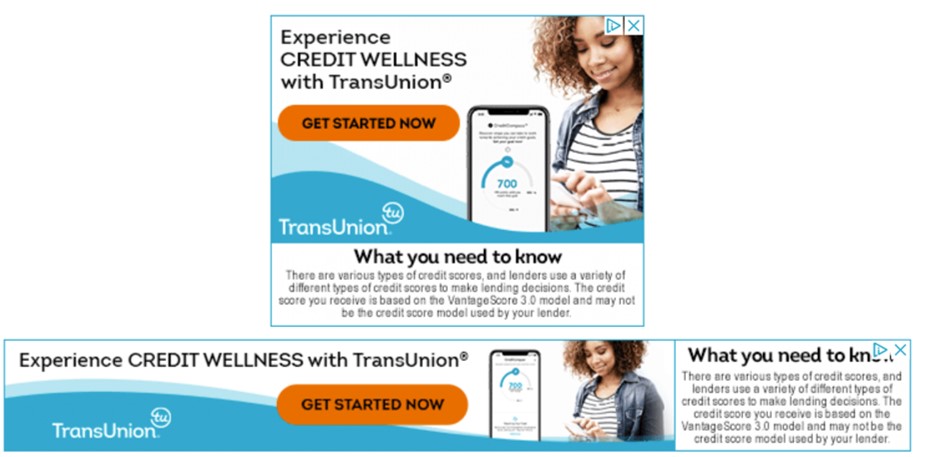 Example AdThrive Footer Ad
Example AdThrive Sidebar Ad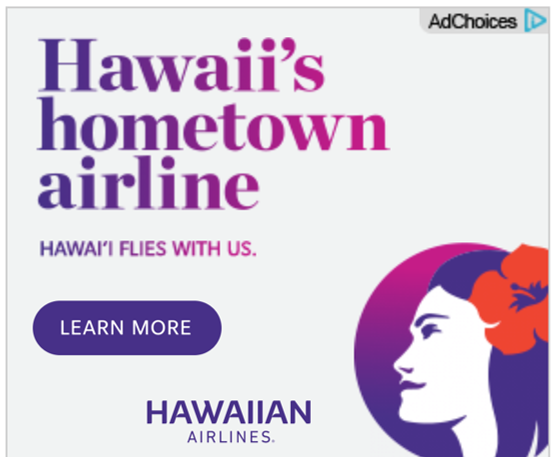 Example AdThrive Video Ad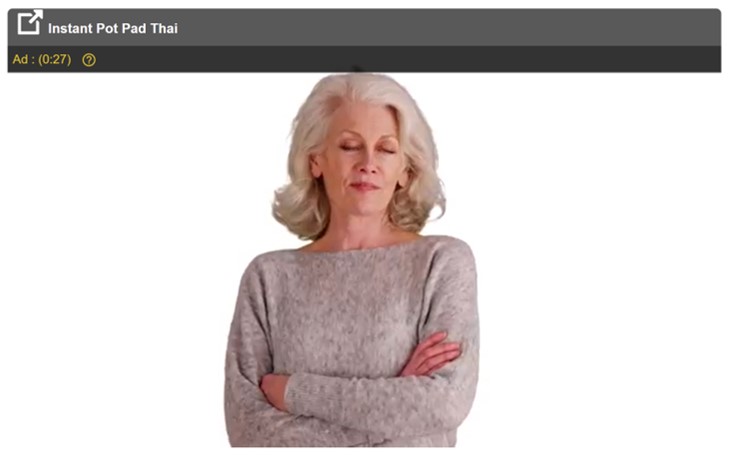 ---
What are average RPMs on AdThrive?
AdThrive RPMs average between $15 to $25; however, we have seen RPMs as high as ~$45 on a few blogs with AdThrive
---
How much does AdThrive pay and cost?
75% of all earnings go straight to the publisher (you), and 25% is kept as fees for AdThrive's expenses

GOOD LINKS TO HELP YOUR RESEARCH
More AdThrive FAQs: Adthrive.Com/FAQs