Whether you're blogging for passion or blogging for business, understanding how to start a monetized blog and knowing how to make money with blogging is an important idea to understand.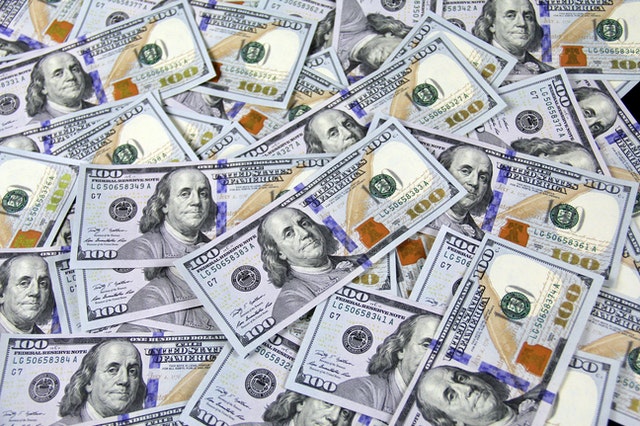 Even if you are a hobby blogger or blogging for passion, creating a blog (around your passion) that pays enough to continue writing about your passion is a great idea – as you can end up in the dream position of getting paid to share knowledge on your passion topic.
But before your blog can make money, you have to structure your blogging processes like a business, refining your blog's "business model" and designing how your blog simultaneously provides value to readers while monetizing in an honest and moral way.
In this section we'll review the ways blogs make money, how to decide which method is best for you, and how you can get started.

In This Article: How to Start a Monetized Blog
How to start a monetized blog: Overview of the Types of Monetization
What dictates the best method for monetizing your blog?
How blogs make money (and how much on average) by niche
Advertising Network Ranking and Comparison + Good Info on Monetizing via Ad Networks
Understanding Affiliate Programs
---
THE TAKEAWAYS & FACTS UP FRONT ON HOW BLOGS MAKE MONEY
The main methods for monetizing a blog are affiliate marketing, ads, selling your own products and delivering courses
Sites with <10,000 sessions per month should monetize with affiliate marketing from day 1
Sites with 10,000+ sessions should monetize with ads on Ezoic then Mediavine
As soon as a site has a consistent following it should deliver a related information product (eBook, software, spreadsheet)
Once a site has sufficient reputation, authority, and audience, courses are the most lucrative monetization path, and every blog making $25k+/mo. has one

THE STEPS FOR STARTING A MONETIZED BLOG
Getting hosting and domain
Install WordPress
Install a theme
Create a content plan – researched with good SEO KW research
Write your posts
Market your posts (share in groups, forums, and via emails)
Add appropriate income streams based on how much traffic you are getting and how much content you have

No traffic – 10,000 sessions: Affiliate marketing
10,000 sessions: Ad Programmatic ads
If you have enough content to create a book: Create and sell an ebook
If your email list is healthy and growing with plenty of engagement: Consider selling a course
Other monetization streams to consider:
Now that you have the basic idea for how to start a blog, write content, and generate traffic then monetize by adding income streams, we'll go in depth into adding the income streams.
For more information on the process of starting a blog, planning and writing content, and drawing in readers, I recommend reading our article "Start Here for Blogging" or head to the linked, individual posts that cover each topic. 
Now, let's talk about how to make money with Blogging…

HOW TO START A MONETIZED BLOG
The methods most blogs use to "monetize" their content is very straightforward, and the majority of blog profits come from a handful of easy to deploy streams. In this section, we'll list and examine these methods to see which is best for your blog based on niche, blog maturity (age, audience size, traffic sources), and your preferences for active vs. passive income streams. Nearly any blog can be monetized, as long as the blog has traffic (i.e., plenty of readers) and allows you to freely insert WordPress plugins to facilitate ads, allows you to embed links, and allows you to ad pages for offering products and services.
The real question isn't how to start a monetized blog. The real question is how to monetize an already existing, healthy blog. So, if you wish to start a blog that makes money, build the blog first, and then focus on adding the right income streams later.
The primary blog incomes streams you'll want to focus on, divided by passive income streams and active income streams are as follows:
The major passive income streams in blogging:
Affiliate marketing
Ads
Sale of owned, information products and courses
The major active income streams in blogging
Sponsored posts
Direct ad sales
Lead generation / converting readers to clients / selling services
Selling owned physical products

Things to keep in mind when designing how your blog will make money
Monetize with passive income as much as possible and avoid trading time for money: Be conscious of trading time for money and opt for income streams that lean more towards "passive" than active, continuing to make money even when you're not working
Understand that a good blog that is meeting its potential will never truly be passive income: Though your blog will continue to show ads, promote products, and guide people into courses, you will still need to refresh content at minimum and write new content at best to maintain rankings, along with maintaining relationships via email marketing
The optimal monetization path for each unique blog will vary based on the age of the blog, the organic audience, and the business model it supports (a simple content platform or content marketing for a linked business)
85% of income from blogging comes from ads, affiliates, sponsored posts, consulting & services, and courses: Recognizing these as best practices and building your monetization strategy around these to start helps you build in repeatable success and learned best practices from everyone else's failures
(Source: TBM blog income study – https://brandongaille.com/blog-income-report-study/ )

HOW BLOGS MAKE MONEY (BROKEN DOWN BY NICHE)
Personal Finance: $9,100 /mo. | Difficulty: 13
Affiliate Marketing – Survey Programs (23% of total affiliate income)
Food: $9,100 / mo. | Difficulty: 38
Amazon Associates (45% of total affiliate income)
Travel: $5,000 / mo. | Difficulty: 78
Amazon Associates (22% of total affiliate income)
Marketing: $4,200 | Difficulty: 68
Amazon Associates (12% of total affiliate income)
Lifestyle: $5,200 | Difficulty: 69
Amazon Associates (51% of total affiliate income)

HOW YOUR BLOG MONETIZATION SHOULD CHANGE AS YOUR BLOG GROWS
Throughout the life of a blog, the optimal optimization strategy will shift as the blog matures. The niche and sub-niche, the size of the blog audience, intent of the audience (unique to the type of content and problems solved) all dictate how best to monetize.
Very rarely will a (good) blog be monetized by a single income stream. Instead, any good blog will be monetized by a strategy balancing two income streams and ideally three.
For any good blog monetization strategy, new income streams will continually be added as the blog grows and the balance of where effort is expended to monetize as well as the balance of which income stream produces the majority of the profits.

HOW BLOGS GENERALLY ADAPT MONETIZATION AS AUDIENCE AND INCOME GROWS
STAGE 1: Intro blogs ($0 to $2,000 monthly) Affiliate Marketing and Ads: Generally, make income with ads only and some affiliate marketing
STAGE 2: ($2k to $7500 monthly) Adding Sales of Information Products, Optimizing Affiliate Marketing: Generally, amplify income by optimizing affiliate products, links, and tracking and introduce sales of own information products
STAGE 3: Professional Blogs ($7500 to $25,000 monthly) Introduction of Courses for Monetization: Generally, blogs in this range amplify income by optimizing email capture, building an email series, and selling products and courses
STAGE 4: Outlier Blogs ($25,000) Courses makeup the majority of income: Master email marketing (without increasing traffic) and developing owned products and courses
This progression shows the general trend of how blogs monetize but the best strategy for your blog is to monetize with whatever means brings the most value to your audience and aligns with your skills. If you are an expert within your sub-niche, don't be afraid to monetize with an info product or course upfront. Yes, sales and conversions will be lower with a small audience, but revenue will grow as your audience grows making your blog income strategy potentially lucrative and scalable from the start.

WHY DO BLOGS MONETIZE WITH THESE TRENDS?
Starting with affiliate links and ending with courses?…
With new blogs, the problem is just not having enough time to do anything besides write content and market it. Most of us start from zero traffic and have far too many tasks on our plate to even think about providing services that can be sold and not enough time (or creditability) to warrant writing a book or course yet. Additionally, our audience is too small at that point to make ads worth the space.
As such, for new blogs affiliate marketing is the perfect monetization approach. The approach is as passive as it gets (just embed a link in a post, that's it) payoff can be anywhere from $50 to $500 per 1000 visitors if done correctly, we can start doing this with any audience size, and the income will grow as our traffic grows once we've embedded the links.
As our blog audience grows (usually to 10,000 session per month) programmatic ads become worth the sacrifice of the real estate they take up on our sites, paying roughly $8 to $45 or more per 1000 pageviews, depending on the ad network. We can add this to our already existing affiliate marketing income.
A little further down the road, our credibility is established, our site is built enough to allow slightly more free time and investment in other areas, we have effectively narrowed our niche and understood our audience, and we have begun to understand email audience and "nurturing relationships with a digital tribe." At this point, developing and selling information products (books, software) becomes worth the sacrifice of time and effort and worth the opportunity cost due to site maturity, our growing, expansive knowledge base of blogging, our niche, and our audience.
Finally, as our blogs top out on how much more the audience can grow and as the relationship with our audience deepens as our credibility in our niche grows, building a course to monetize our knowledge in a cohesive package makes the most sense (for us and our readers), capitalizing on the authority of our reputation and knowledge by delivering a high value and higher dollar product. Note that nearly every blog that makes $100,000 or more per year has a self-hosted course

Ultimately, all means of making money on a blog revolve around selling something – whether that "something" is yours or someone else's.
When it comes to selling our own products, the process of creation, delivery, and sales can be cumbersome, daunting, and discouraging. Luckily for us, millions of brands realize how hard selling and spreading the word about a product actually is, and they invite to help them spread the word and sell their products. This is the essence of affiliate marketing.
The beauty of affiliate marketing is in its simplicity. All we do (as writer's and publishers) is introduce our readers to products that we genuinely believe in. In exchange we receive a commission, and this approach can create a significant income source for our blogs. This all happens without the hassle of developing a product, delivering a product, or even handling customer issues, making it an excellent way for early stage blogs to get started.

After applying to and being approved for specific affiliate marketing programs (e.g., Avantlink, CJ, Amazon Associates, etc.), publishers generally must apply for partnerships with individual brands (e.g., REI, Mission Workshops, Trip Advisor, etc.) within the overarching affiliate program.
After acceptance to the program and partnership with a target brand, we can generate customized tracking links for the brand's products. These links contain the publisher's ID and track referrals and sales originating from the publisher's (our) sites. For each successful conversion or sale, the publisher (us) receives an agreed upon commission.
Any product or service that can be sold online can be sold via affiliate marketing – physical products, digital products, services, commissions, flights, accommodations, etc. There is no limit to what can be marketed as an affiliate, earning you a commission.
Affiliate companies, and affiliate marketing in general, runs platforms in which publishers (bloggers like us) can login and create customized links for the products of our merchants (also known as affiliate partners). These customized links, when clicked, lead readers to the products on the partner's site and, as a result, generate a commission for the publisher (us).
Affiliate marketing is an essential technique on the path to full monetization of a blog as it grows. Affiliate marketing stands out from ads because it can be incorporated on day one simply and easily and tends to have higher "RPMs" (Rate Per 1000 Sessions) paying much more than ads for each 1,000 views.
Non-intrusive, simple, and a perfect way to monetize any blog, affiliate marketing is essential for building a blog as a business
Affiliate marketing is the action of marketing other brands' products in your content by using trackable hyperlinks embedded in text and images and attributing credit for the click through or the sale to you. For each transaction that originates from a link on your site, you will receive an agreed upon commission for each sale that varies widely by affiliate program and brand.
HOW MUCH DOES AFFILIATE MARKETING PAY?
Affiliate marketing pays a commission rate (generally between 3% and 15% for physical products and 10% to 30% for digital products) on all sales tracked back your site that were initiated through affiliate links embedded in your content. As such, the payoff for affiliate marketing is heavily dependent on your content, your practices in embedding affiliate links into your content, and the size of your audience.
My personal experience, and that of my co-bloggers, shows that the rate earned per thousand pageviews (RPM) for affiliate marketing tends to be much higher than with ads, ranging from $70 to $500 RPM on extremely well optimized sites that market high ticket, high dollar products.

Pros of Affiliate Programs
Higher RPMs than programmatic advertising
Can be applied from day one
Allows you to recommend products and services you believe in
Cons of Affiliate Programs
Requires testing and analysis to find the affiliated products best suited to your niche, your site, your content, and your audience
You only receive commissions based on click through and conversions – which relies on your ability to structure content for max click through and conversion.

AFFILIATE PROGRAMS COMPARISON
Easiest to join
A high conversion rate is balanced by a short "cookie window" 24 hours
Low commission rates for the industry (~3%)
Warning: Frequently adjusted commission rates
Requires you to make a sale within 6 months to stay in the program
An excellent way for new bloggers to begin monetizing
Highly recommend signing up

Hosts thousands of premium merchants
Pays relatively well for physical products (~5% to 15%+)
Tracks your sales very well
Requires an Alexa ranking of lower than 3 for admission to program
Highly recommend signing up

Popular platform for smaller companies and startups with physical products
Commission rates tend to be good
Plenty of digital products available with higher commission rates
Highly recommend signing up

Subset of CJ publishing (formerly Commission Junction) that makes brand partnerships easy along with finding sponsored posting opportunities and more "expansive" brand partnerships
Requires minimum traffic of 10,000 sessions
Gives automatic access to affiliate partnerships with virtually any merchant on the platform
Highly recommend signing up

OTHER LARGE AFFILIATE PROGRAMS TO JOIN (JUST IN CASE)
Impactlink
Pepperjam
Individual brand specific affiliate programs

HOW TO FIND AND JOIN AFFILIATE PROGRAMS
Whereas the common question is "which affiliate programs should I join" in hopes of making successful affiliate sales, it is much better to first find products that you can genuinely recommend and that align with your content, and simply join the affiliate programs that offer those products.
To find the correct affiliate program, simply go to Google and search "[your target product] affiliate program" or "[target brand] affiliate program". The company's affiliate signup page should be one of the top results and will guide you through the signup process.
Additionally, signup up for the handful of affiliate programs listed above as most merchant's affiliate programs are part of these larger programs

TIP: ONLY SIGN UP FOR PROGRAMS BASED SPECIFIC PRODUCTS OR BRANDS YOU WISH TO RECOMMEND
There are literally hundreds of affiliate marketing programs on the internet and it doesn't do any good to sign up for any of them if you won't be recommending the products on the platform or if the products on the platform aren't a good fit for your content or audience. Recommending products that don't align with your content and audience will result in wasted time and rapport as your readers just won't convert and won't trust your recommendations going forward if they're not good from the start.
Instead of signing up for affiliate programs I recommend simply searching for and joining affiliate programs as you think of products/brands that you want to recommend in your content.
Whenever you find yourself thinking, "hey, this would be an excellent product for my audience," go into Google and search "[brand] affiliate program", follow the results to the brand's main page for affiliate partnerships, then follow the instructions to join the program. Once approved, you'll be able to get affiliate links (and credit/commissions) for any of their products you recommend with a trackable affiliate link.

HOW TO CREATE AND EMBED WITH AFFILIATE LINKS
Once you've identified a product you want to recommend, searched for the brand's affiliate partnership page, and applied to the respective affiliate marketing program, you'll need to generate affiliate links for the product you'll recommend then embed the link in text, images accordingly.
To generate a custom link, go to the respective affiliate program main site, navigate to the tools section and look for something along the line of "custom link creator" or a variant of that. Click the options on the link builder to ensure you can create a custom link with a "deep link".
"Deep links" will allow you to create a trackable, affiliate link that guides the reader to a specific page (and product) on the merchants site. Providing a link directly to the product you're sharing in your content will dramatically increase conversion and the performance of the link as this will eliminate the need for the user to click any further to get to where they're supposed to be.
Once you have generated this trackable link, with an embedded destination link, copy the link, return to your blog, and either hyperlink text or hyperlink an image in your post. After the affiliate link is embedded, once the words are clicked, the user will be taken to the merchant's site and you will receive credit for the click and a commission if a sale is made within a specific window of time following the click depending on the "cookie window".
The "cookie window" or the amount of time after the initial click onto the merchant's site that users have to make a sale within for you to get credit, varies by brand. Some generous programs will attribute credit to you (and pay you) up 6 months after the generated click. Other programs, like Amazon for example, only allow a 24 window, and Booking.com only pays if a user makes a purchase in the same session that they initially clicked the affiliate link.

AFFILIATE MARKETING BEST PRACTICES
Embed affiliate links within text
Use linked product images with affiliate links
When creating affiliate links, ensure to track the page they will be embedded into to make analysis and affiliate conversion optimization better
Link often – especially to Amazon
Write comparison posts and reviews
Create "best of" lists
Use linked product images in posts

BEST POST TYPES FOR AFFILIATE MARKETING
Some types of content lend themselves better to affiliate marketing because users are already in the mode of researching a potential purchase and are genuinely hoping for recommendations. If you wish to maximize affiliate marketing revenue, write these types of posts that cater to potential customers seeking recommendations.
These best posts for affiliate marketing are as follows:
Comparison posts
Product Reviews
"Best of" lists

MONETIZING YOUR BLOG WITH PROGRAMATTIC ADS
Advertisements were the primary means of monetizing newspapers, magazines and various forms of print media for ages. This tradition continues with blogging, only now monetizing via ads is smarter, easier, and more accessible for smaller publishers (like us).
Today, programmatic ads and premium ad networks make running ads on your site easier, more lucrative, and provides a better user experience, thanks to big data.
Programmatic advertising leverages dynamic auction-based buying and selling of ads for the space on your site to ensure you receive the highest revenue per ad possible. Additionally, advancements in analytics and the use of artificial intelligence allow for dynamic ad and content layouts to test for best user experience, and use the analytics of your site, readers, and ad performance to provide the most relevant advertising possible.
The result, with programmatic ads, is an easy to implement method of advertising on your site that maximizes revenue and generates completely passive income.
Ads pay a rate per mille (RPM) that is calculated as a rate for each 1000 sessions on your site. These RPMs can be as low as a few dollars (on Google Adsense and smaller networks) up to $45+ on premium ad networks that actively optimize ads and your site as well as constantly develop relationships with merchants to advertise on your site with "premium ads".
Monetizing via ads is simple and easy once your traffic reaches the minimum thresholds to join each network and provides you with a low effort, recurring revenue stream. This extra money with free time allows you to focus on other elements of your site and audience growth, which in turn increases your ad revenue.
Additionally, the best ad networks and publishing networks have some amazing tools and capabilities, from using artificial intelligence and advanced analytics to help you analyze your site to supportive networks of staff and bloggers providing valuable coaching for increasing your profits. Let's talk about what the best ad networks offer that make premium ad networks sweeter than just an increase to your bottom line.
Though there are plenty of options for ad networks to join, I highly recommend sticking to the following three as they have some of the highest RPMs (relative to audience size), provide a valuable network of support for growing your blog, and additionally provide some amazing tools.
Ezoic: Min. 10,000 sessions per month, provides great analytics and the Site speed Accelerator
Mediavine: Min. 25,000 sessions per month, provides amazing support network
AdThrive: Min. 100,000 sessions per month, delivers some of the highest RPMs in the industry
Additional Ad Networks to Consider
Monumetric: 10,000 monthly sessions minimum
Adsense: No monthly sessions minimum
You'll notice that the lowest minimum audience for the premium ad networks is 10,000 sessions per month. Below 10,000 sessions per month, I recommending forgoing ads as the compensation (usually $1 to $7 RPMs) isn't worth the sacrifice in user experience. Instead, focus on monetizing via affiliate marketing during the journey of growing your blog from 0 to 10,000 monthly sessions.
72% of blogs making more than $2,000 / mo. use Mediavine or AdThrive
Ezoic is the new kid on the block and the best choice for blogs with 10k to 25k monthly sessions
Mediavine is run by 40% of bloggers and generates 35% of overall ad income (barrier of 25,000 monthly session to be admitted)
AdThrive was used by 32% of bloggers but generated 57% of overall ad income (barrier of 100,000 monthly sessions to be admitted, must have US based majority)

These three ad networks, Ezoic, Mediavine, and AdThrive are hands down the only ad networks that I recommend aiming for. The compensation (RPMs) along with the support network and additional tools make the sacrifice of having ads on your site very much worth it

EZOIC
For blogs with monthly audiences of 10,000 to 25,000, Ezoic is the best option and well worth joining.
The RPMs others have reportedly ranged from $7 to $30 per 1,000 sessions, but keep in mind this is heavily dependent on your niche, how well you optimize for ads, and how well you optimize for maximum engagement.
Ezoic's primary selling point (an awesome one) is the use of artificial intelligence to constantly test ads and post layouts with your audience to optimize not only for ad earnings but user experience as well. The result creates a site with ads that your users still engage highly with and a ton of data for you to analyze when producing more content.
After being admitted to the Ezoic network, advanced analytics on your site are one of the great perks, taking what you normally see in Google Analytics a step further to show which content makes you the most money and how.
Additionally, the free CDN (Content Delivery Network) services via Cloudflare help speed your site up along with caching and even a "Site speed Accelerator" which costs extra but is well worth the speed it gives your site, and the additional SEO boost you will receive, make Ezoic an easy choice.
Setup and installation are rather easy and painless with several different options and the Ezoic support team was very responsible and helpful every step of the way in my experience.
All around, Ezoic is an amazing service and tool I would recommend applying for as soon as you break the 10k sessions per month mark
If you do join Ezoic, be sure to allow the service to run for at least 3 months as your RPMs will naturally start low and then grow as Ezoic learns your site and audience. You will creep into your true RPMs at roughly the three-month point.
Compared to Monumetric, another programmatic ad network that opens once you've reached the 10,000 monthly sessions minimum, my preference is Ezoic thanks to its generally higher RPMs and robust analytics.

MEDIAVINE PUBLISH NETWORK
The Mediavine Publishing network is a programmatic ad network created by bloggers and is differentiated by high RPMs and a very robust support network. Mediavine requires a minimum of 25,000 sessions per month and it makes sense to jump from Ezoic to Mediavine at that point.
Within 2 days of moving from Ezoic to Mediavine, I saw my ad RPM double and continue to climb from there.
RPMs observed by the bloggers I spoke to ranged from the low end of ~$15 per 1,000 sessions to $45+ per 1,000 sessions on the highest paying sites.
Beyond these high paying RPMs, tons of content on the Mediavine site, very responsive staff (for technical issues or general blogging help), a very informative newsletter, webinars, and an equally informative Facebook group exclusively for Mediavine publishers all make Mediavine a logical next step at the 25,000 sessions point.

ADTHRIVE
AdThrive is reputed as paying the highest RPMs through the blogging and self-publishing industry. AdThrive is very common with food bloggers but still open to any blog with a minimum of 100,000 monthly sessions and a primarily US based audience.
RPMs tend to be so high that many food bloggers making 6 figures tend to monetize primarily via ads through AdThrive.
If your site meets the minimum requirement of 100,000 monthly sessions with a primarily US based audience, consider joining AdThrive

BEST PRACTICES FOR MONETIZING WITH ADS AND INCREASING AD REVENUE
Regardless of which network you are on, structuring your content for maximum user experience and optimal ad placement will increase ad revenue. The better user experience you deliver with your content, the longer readers will read, and the more opportunity for money making ad impressions. Use the following tips to structure your content in a way that will maximize your ad revenue while improving your user experience.
Format content with the following in mind

Writer shorter paragraphs allowing for more spaces within content to insert ads

Increase font size and line height to make content user to read, to improve user experience, and to keep users reading longer

Use headlines (H2, H3, H4) to break content avoiding text walls and improving user experience

Use more unique images to keep the content engaging and the user reading

Be sure to include internal links or related links to answer the user's next question and guide them to the next piece of content on your site – keeping the reader longer and increasing ad impressions along the way
Optimize for mobile to keep content engagement high on all platforms
Continually produce more content
Create and embed video content to keep the user engaged
Constantly work on improving user engagement metrics (time on page, pages per session)
Write longer content: Longer content (a higher word count) keeps users engaged longer and allows for more ad impressions throughout the content
Contact your ad network's support to for a one on one consultation on how you can improve your site's ad performance
Allow at least 3 months for the ad network to learn your site, optimize ads, and reach peak RPM for your site
Use the analytics within your site to see which posts and which types of content generate the most revenue (highest RPM), then repeat what works

THINGS TO KNOW ABOUT MONETIZING BLOGS VIA AD NETWORKS
1. RPM or "Rate Per Mille" is the average rate earned by publishers (you) for each 1,000 views of their content, and is the standard means of measuring profitability across ad networks
2. CPM of "Cost Per Mille" is the price that advertisers are paying for each 1,000 views to advertise on your page – both metrics are good to become familiar with and useful for comparing across platforms
3. The profitability of your ads (your RPM) is affected by your audience location, audience demographics, user experience, user engagement (click through, time on page, etc.). As such, some ad networks are geared for (and pay better) for US or North America based traffic, and certain characteristics of your site
4. Desktop ad traffic pays up to 4x as much as mobile traffic, and android traffic pays more than iOS traffic
5. Though Mediavine generally pays higher RPMs than Ezoic, some blogs have seen higher RPMs with Ezoic than with Mediavine

SELLING OWNED PRODUCTS (INFORMATION PRODUCTS)
Information products are an excellent way to monetize a blog by providing your readers a more comprehensive and organized resource on the topic they already come to your site for. Monetizing via eBooks is the most common and simplest option.
Once you've completed the heavy lifting of creating a digital book, distribution of your digital book and payment are fairly simple thanks to widespread tools that easily patch into WordPress.
There are hundreds of approaches to creating, marketing, and distributing an eBook, with complex sales funnels and follow up, but to get started (and experience in delivering your own products) go the simplest method possible.
Write your eBook and edit using Grammarly, "publish" via PDF, and distribute by creating a landing page on your site and using one of the checkout services below to handle checkout and download of the PDF of your eBook.
Best Tools for Product Distribution on Your Own Site
Additionally, consider shopping cart plugins for WordPress such as WooCommerce.
Distribution via Amazon
Additionally, consider distributing via Amazon for Kindle. Though the profit margins are slimmer when distributing via Amazon, the enabled reviews, additional exposure thanks to Amazon's massive presence, and widespread proliferation of the Kindle platform make Amazon and the Kindle platform a good additional option for eBook distribution channels.
Why would you choose to publish on Amazon?
70% of book sales happen on Amazon, so being on Amazon gives you exposure and a piece of the pie ($178 billion in the US in 2019)
No hosting issues, sales funnel issues
Can be done without even having a blog or site

HERE IS A SUMMARY OF THE STEPS TO SELF-PUBLISHING WITH AMAZON
Create a Kindle Direct Publishing account
Enter the details for your book (Title, subtitle, description)
Choose the right Amazon keywords for your book (low competition, high volume)
Choose the right category for your book
Save your manuscript in a Kindle supported format and upload your manuscript (Link to supported Formats)
Create a book cover (possible for free via Canva)
Price your book to sell
Upload and sell