Good blogging starts with good SEO keyword research. With SEO being the best source for long term, sustainable traffic and success leading from small results accumulated over time, we must start with the natural first step of identifying low competition, longtail keywords to structure our content around.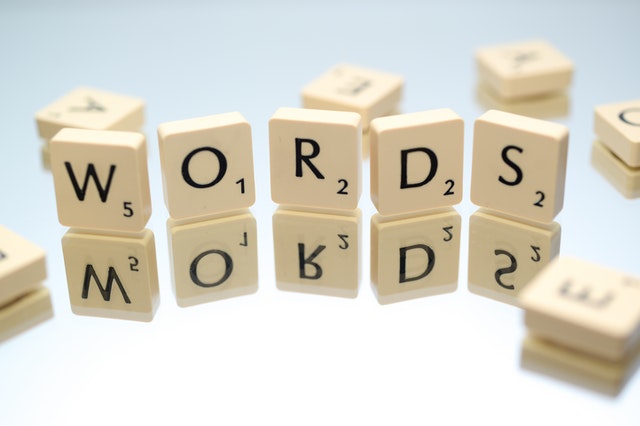 We aim for SEO keywords to be low competition, both aiming for an SEO keyword with fewer sites writing on the keyword and fewer posts optimized for the keyword, as writing well optimized content that fully addresses searcher intent ranks easily in Google and ranks quickly if the competition is low.
We also aim for SEO keywords that are longtail keywords, from the longer tail of the distribution of keywords based on the number of times it is searched. We do this because these keyphrases (being 3-4+ words long) help us better understand the searcher intent, and are generally lower competition by nature.
All of this talk about low competition SEO keywords sounds like the perfect ingredient to boost our blogs to success, however the process of keyword research can feel daunting at first. I remember during the initial stages of writing my blog that searching for a single, low competition keyword among the billions of searches was like searching for a needle in a haystack.
Now, I have a keyword research process in which I find hundreds of low competition SEO keywords within a day, and I can easily vet the "low competition" nature of keywords within minutes.
In this section, we'll review the SEO keyword research process that works for me, has helped identifying the keywords that led to my content that has performed the best, and is the basis of my blogging success today.
Let's talk about SEO keyword research.

In This Article
Low Competition SEO Keyword Criteria: A checklist for what makes a good, low competition SEO Keyword?
The SEO Keyword Research Process
---
Keyword Research Takeaways Upfront
Identifying low competition SEO keywords first and then writing content around them is a key to good SEO and efficient blogging
Low competition SEO keywords (based on the number of SERP results) are easy to rank for without backlinks
Longtail keywords (3-4+ words) provide clearer searcher intent
An optimal low competition keywords have less than 100,000 results in SERP and have 2 results in the top 10 Google results with lower domain authority and poor on-page optimization, minimum of 500 monthly searches

WHY IS KEYWORD RESEARCH SO IMPORTANT, AND WHY SHOULD YOU DO IT FIRST?
Identifying low competition and long tail SEO keywords before writing our content is the key to simplifying SEO and creating large amounts of SEO traffic quickly. Good, efficient keyword research is the only way to identify those low competition keywords that we need.
But, why do we need low competition SEO keywords so much?
Low competition keywords are easier to rank for without backlinks and extra work: A new site with low domain authority can easily rank for a well-chosen, low competition keyword, without backlinks. For more common and competitive SEO keywords, smaller sites will require lots of backlinks and extremely well written content, and the process of ranking will still take months.
In the 2 years building my first blog to success, I never focused on building any kind of backlinks. I simply focused on writing content on the low competition keywords and letting the Google processes wok to push my content up in the rankings.
For established sites (older than one year) ranking highly in Google for low competition keywords happens extremely quickly, if they're optimized for them: For ultra-low competition keywords (based on the number of results in SERP) we can rank for keywords within days, or even hours. For more common, higher competition keywords it can take weeks or months before a piece content reaches the first page of Google.
Long tail keywords tend to have more specific searcher intent that is easier to understand and write for: Because long tail keywords tend to be longer in length (3-4+ words) the searcher intent across all searches tends to be more uniformed and easier to decipher. This allows us to write content that responds extremely well to searcher intent and fulfills the need of the user. This is ultimately how good content ranks in Google, by appropriately addressing searcher intent and needs.
Low competition SEO keywords represent unmet user needs: If an SEO keyword or general topic is low competition, by nature this means that there are fewer writers writing on that topic addressing the searcher's needs. These unmet needs (of the searcher) are a goldmine of opportunity for us to write as the responses to unmet needs will naturally draw users in without sales pitches or heavy marketing. Additionally, unmet needs translate into potential business opportunities in the later stages of blogging.
Ultimately, low competition, long tail keywords allow us to easily possibility to rank on Page 1 of Google with minimal marketing and effort beyond writing the initial post.

THE CRITERIA FOR LOW COMPETITION SEO KEYWORDS: WHAT MAKES A GOOD, LOW COMPETITION SEO KEYWORD?
Before we get into how we find low competition SEO keywords (via good keyword research) let's define what we're looking for by defining the criteria of a good low competition keyword
Quick Criteria for a low competition SEO keyword:
Less than 500,000 results in SERP, ideally less than 100,000
"Room for ranking" on page 1 of Google due to improper on page SEO optimization of page 1 competitor results: Determined by keyword difficulty ratings in SEO tools or manual assessment
On Page 1 of Google for the search, minimum of two SERP results with lower domain authority than your site
Monthly search volume of minimum 200, ideally minimum 500

Throughout my time blogging and testing out thousands of keywords, I've found these criteria to be the most important factors and thresholds for selecting low competition keywords that lead to content which ranks in Google quickly, without backlinks.
In order of priority, let's look at these criteria a bit more in depth.

Less than 500,000 results in SERP, ideally less than 100,000
The number of results in SERP is the most important factor in finding low competition keywords that we can rank for quickly. Even if our potent keyword has a low "keyword difficulty rating" from an SEO research tool, based on the on-page optimization of our competition, it can still take months and backlinks to rank on page 1 of Google.
From my experience writing and publishing hundreds of blog posts, a well optimized post on an SEO keyword with less than 100,000 results in SERP will usually rank on page 1 of Google within 24 hours if the blog is established (older than 9 months) and has written a good piece of content on the topic before. For new blogs or new topics, I generally see a page 1 ranking in Google within 2 weeks if this criterion is met.
Though 100,000 is the target for max SERP results, we can reasonably write on target keywords with SERP results up to 500,000 while still maintaining decent results.
Also, as the domain authority (and topic authority) of our site overall grows, our target SERP results threshold of 100,000 can increase while still seeing amazing results.

Based on your Domain Authority (DA) flex your "max SERP results" criterion as follows:
DA less than 40 – Aim for less than 100,000 SERP results
DA 40-45 – Aim for less than 250,000 SERP results
DA 45+ – Aim for less than 500,000 SERP results

Results on Page 1 of Google that aren't fully optimized on page for our target keyword – judged based on the keyword difficulty score
After we've ensured our keyword's number of SERP results don't exceed our criteria, we check that the page 1 results aren't fully optimized to ensure we can easily overtake them in the rankings.
Manually, we can assess how well optimized the top 10 results are by inspecting the title, URL, and meta description for our target keyword and then searching each post (via ctrl +F) to see if the keyword is in one header and three times in the paragraphs of the content. However, this is a fairly time intensive and cumbersome way of analyzing rankings.
The easier approach to assessing the competitiveness of an SEO keyword (based on how well competitors optimize on page) is to use an SEO keyword research tool.
There are literally hundreds of options for keyword research tools, but the two I recommend are Keysearch (for beginners and small budgets) and SEMRush (once you get the hang of things). Within SEO keyword research tools there will usually be a "keyword difficulty rating" or something similar. This rating measures how well optimized the page 1 results are for our target keyword and acts as an initial screening tool.
I recommend that all bloggers start out with Keysearch, so we'll use Keysearch as an example.
Within Keysearch, when we search a keyword the "score" presented represents keyword difficulty. For low competition keywords in Keysearch, aim for 25 as an upper threshold for low competition keywords. If you choose to use another SEO tool, you'll have to experiment via trial and error to find the best max threshold for good, low competition keywords.
Within Keysearch, after you've screened out keywords based simply on the score, go a step further and use the color-coded chart of the top 10 results in SERP and how well they're optimized for the target SEO keyword. With this, we'll see if there is room for you to improve on the existing SERP results and how well they're optimized. If you see two results in SERP that are poorly optimized, consider the keyword to have good potential.

Aim for minimum of two SERP results with lower domain authority than your site on Page 1 results
If you have found two results on page 1 with poor on page optimization for the target keyword, then this criterion – two results on page 1 with a domain authority rating less than yours – isn't required.
However, if the page 1 results are well optimized for the most part, but the DA of most of the results is fairly low then you still have a chance of ranking for the keyword.
To easily assess the domain authority page 1 results for free you'll need to install the Moz Toolbar in Chrome, sign in, and click the plugin to enable in search data results. Enabling this tool (and feature) will display the "domain authority" and "page authority" below all of the results in Google. With this feature enabled, you'll be able to assess whether your site has a chance of outranking the existing results, by comparing your domain authority to their domain authority.
If your site is new, and the likelihood of finding a site with lower DA than yours is low, aim for finding a keyword with two page 1 results with DA below 20

Monthly search volume of minimum 200, ideally minimum 500
Just because a keyword is easy to rank for doesn't mean it is worth the effort, we still need to generate enough traffic to make the work worth the effort.
So how much traffic is enough?
For an average keyword, set your traffic minimum to 200 monthly searches, but aim for 500+ monthly searches as your ideal.
To find the monthly volume of searches you will need to use an SEO Keyword research tool.
Again, I recommend starting out with Keysearch as the interface is straightforward and easy to use.
You may be asking, why are we comfortable with such a low threshold (200) if we're putting in so much effort into writing a good post and we will only receive a fraction of that traffic (~30% if we reach the #1 position). The reason is because we will very rarely rank for a single keyword. When we rank on page 1 of Google for a single keyword, we will also rank on page one for tens if not hundreds of other keywords that will also generate traffic, but at lower volumes. So, we're comfortable targeting longtail keywords with smaller volumes of monthly searches because we will inadvertently rank for lots of other keywords by writing great content for underserved keywords and audiences.
Now that you understand the criteria for a good, low competition keyword, let's review the process of finding those keywords – the keyword research process

We've gone over why keyword research and finding low competition SEO keywords is incredibly value for sustained traffic to your site and ranking in Google as quickly as possible. Now, we'll review my standardized, easily executable process for finding low competition SEO keywords to write.
First a brief overview of the keyword research process, then we'll go in depth and give you the step by step keyword research process you need to follow.

Brainstorm as many keywords and 1-2 word root words as possible related to target topics for your blog

First, sit down and write every potential keyword you can write on the topics your writing will focus on

Second, expand the list of keywords using a handful of useful techniques and tools (the Google Autosuggest "Alphabet Soup" method, Keyword Research tools, competitor research, etc.)

Filter out keywords by number of results in SERP (using Google search or SEMRush) keeping only keywords with less than 500,000 results in search.
Filter out keywords by monthly search volume (using Keysearch or SEMRush) keeping only results with 200+ monthly searches
Filter out by keyword difficulty rating (via Keysearch or SEMRush) (varies by blog domain authority)
Confirm that the page 1 results for the keyword have either 2 results with lower DA than yours or lack sufficient on page keyword optimization
Compile all of the relevant words in a spreadsheet and prioritize based on an "SEO value score" the equation of a (monthly volume/results in SERP = value score)

The first step in the keyword research is to build a massive list of topics and keywords that you could potentially write about. In this phase our goal is simply list as many potential keywords as possible, regardless of the metrics. We'll do this by first brainstorming and listing words from our own knowledge and experience first. Then in the following step, we'll use our "brainstormed words" list and expand it using a handful of methods (Google autosuggest "alphabet soup" method, Google related searches recommendations, SEO keyword tool suggested keywords, and competitor research) that will generate and recommend even more related keywords more common in search.
After we have an extremely robust list of potential keywords and writing topics, we'll pull the essential SEO keyword metrics (number of results in SERP, monthly search volume, keyword difficulty) for each keyword to filter out the words that match our criteria for extremely low competition keywords.
Finally, we will take our finalized list of SEO keywords and prioritize them by weighing competitiveness against value using the equation "Monthly Search Volume/Number of Results in SERP = SEO Keyword Value Score".
Then, we will have a prioritized list of low competition SEO keywords
You will then have a prioritized list of ultra-low competition SEO keywords to build a content plan on.
Now, let's dig a little deeper and walk through each step in this process.

I highly recommend keeping a running list of potential keywords and essential SEO metrics (number of results in SERP, keyword difficulty score, and monthly search volume) throughout the duration of your keyword research process and during the life of your site. I still have SEO keyword notebooks from 2 years ago that I revisit to pull potential keywords that I never addressed or revisit keywords that my site now has the authority to compete for.
Save your notes from keyword research. You will thank yourself later.

Simply write down as many words or phrases as you can that describes content you could potentially write for your site. Don't omit any ideas at this point as our goal is to include everything now and screen out what we don't need later. I highly recommend keeping a notes app continuously on your phone in which you jot down potential keywords or topics anytime you come across them throughout the day.
For instance, if my blog is above solo travel, I may start out my list with:
Backpacking Asia Solo
Backpacking in 30's
Solo travel in Europe
…
And continue on until you run out of ideas.
Idea for brainstorming: Read forums and groups that your readers frequent to get ideas of keywords, topics, and problems to solve
No one person knows what content your readers want/need than your readers, so reading their own thoughts and ideas is an excellent place to explore potential topics to add to your brainstormed list.
Places such as Reddit, Facebook Groups, Quora, and forums all offer a platform for you potential readers to share their voice, so read through their thoughts and jot down any keywords that pop up. Additionally, if you write content directly responding to their question or need, you can always go back and share it in reply later.

Take your list of words from step 1 and put each word through each one of the steps below.
Google Autosuggest ("Google Alphabet Soup Method") Keyword Brainstorming
The Google Autosuggest feature is a powerful SEO tool because it actually recommends what users are searching for related to what has been entered into the toolbar based on actual Google data. Additionally, it's a free tool that's close to the source (Google).
To use the Google Autosuggest "Alphabet Soup" keyword brainstorming method, simply type one of your keywords into Google and follow it with "a", noting the keywords that are suggested and writing down any of potential value. Then delete the "a" and follow the potential keyword up with a "b". Repeat this process all of the way through the alphabet for each potential keyword, adding suggestions of potential value to your keyword list.
Using the "Searches related to…" section at bottom of Google search results to brainstorm words
Additionally, within Google, scrolling to the bottom of the search results and viewing the "Searches Related to…" section offers keyword suggestions relevant in Google and searched by users.
You can either note down those on the first page, or click keywords suggested, continue to the next results page, and scroll down to the "Searches related to…" section and clicking again until you are content
Using Keyword Research Tools' (Keysearch, SEMRush) Suggested Keywords
All good SEO keyword research tools have a "suggested keywords" function that we can use to expand your list. This tool is even better than the other options because we can view the keyword difficulty, number of results in SERP, and monthly volume as we brainstorm – as you become more efficient at keyword research, you can screen keywords out during the portion of your brainstorm phase that occurs in SEO Keyword tools.
Competitor research
Competitor content is an excellent place to learn new approaches, content ideas, and topics, so we will use competitor content to continue brainstorming keywords.
First, how do you find competitors? The easiest way – just Google keywords from your list, then scroll through the Google SERP results to find sites offering the same content you do, in the same niche, with roughly the same DA as yours (or lower). These are the competitors you want to concern yourself with because if they are ranking for it, you can rank for it.
How do we get topic and keyword ideas from our competition?
My two favorite ways to get keyword ideas from the competition is by reviewing their sitemap or using a keyword research tool like Ubersuggest.
Examining Competitor content via sitemap
A sitemap is essentially a list of the URLs for all posts, intended to keep search engines informed of the content on any given site. The beauty of this is the sitemap is completely open for all to see.
As any good post has the target SEO keywords in the URL, we can easily read through the sitemap and pickup ideas of keyword topics that our competition is writing about. Take note of any "clusters" of content within a topic that the author has written multiple posts about because if they are likely having success from a topic or keyword and following the opportunity – so you should too.
Usually, to find a competitor's sitemap simply add "/sitemap.xml" to the end of their URL and you will be taken to their sitemap. For instance www.IWishIWasTraveling.com/sitemap.xml
The Question: Is it ethical to "borrow" keywords from other bloggers?
In my opinion, yes, it is ethical to blog on the same keywords and topics as other bloggers – the process of creating content on the same topic makes the keyword more competitive, increasing the content standard for that content and (ideally) improving the reader's experience along the way as bloggers borrow best practices from each other.
However, plagiarism and copying content is never acceptable. Writing your own, better, original content on the same topic encourages the evolution of blogging. Stealing content from other authors is damaging to the blogging community, does no one any good, and will result in far more negative effects than positive for everyone.
The bottom line: If anyone reverse engineers your keyword and writes a slightly better post that outranks you, smile, tip your hat to their win, and return to the drawing board to create improved content that will one-up them. Steel sharpens steel and this kind of "friendly" competition improves the quality of content our community produces as a whole
Expanding on your "topic authority areas" according to Google results (Advanced Technique)
During your blogging career, as your site matures you will eventually notice trends for your site with content on specific topics or specific keywords driving a significant portion of traffic from Google. This is very unofficial acknowledgement that Google is recognizing you as "topic authority" and (generally) any content you create on closely related topics will rank highly and quickly if optimized for low competition keywords. Take note of this cue and use the brainstorming methods above to expand on the target topics and keywords that Google is unofficially acknowledging as a "topic authority" on. (We'll discuss more about writing more content to expand on topic authority later).

STEP 3: FILTER OUT KEYWORDS BY NUMBER OF RESULTS IN SERP (USING GOOGLE SEARCH OR SEMRUSH)
In my experience, the number of results in search is the most significant criterion for a low competition SEO keyword. A keyword with under 100,000 results in search presents a nearly guaranteed opportunity to rank at the top of Google, extremely quickly.
As such, the first stage of "filtering" our list of words – to reach our "low competition keywords list – is to filter out all keywords that have above 500,000 results in search.
To analyze the number of results in search for a keyword we have two options – Google or an SEO keyword tool.
The first option is manually entering each keyword into Google and checking the "results in search" in the top left. This may seem like a cumbersome process to search hundreds of keywords in Google, but the time spent now is a huge investment into future success.
Simply search your keyword, and note the number of results in search listed in in Google SERP.
The second option is to search in an appropriate SEO keyword tool. For filtering keywords by number of results in SERP, SEMRush is handsdown my favorite. The process is quicker and easier than searching manually.
Criteria:
Our gold standard is less than 100,000 results in SERP for a target keyword, but I regularly write articles on keywords with between 100,000 and 500,000 keywords in SERP with great success.
I recommend keeping any keyword with less than 500,000 results in SERP.

STEP 4: FILTER OUT BY KEYWORD DIFFICULTY RATING (VIA KEYSEARCH OR SEMRUSH)
The next step in our process involves quickly checking the keywords difficulty rating in order to eliminate the possibility of a high competition keyword that may have slipped through the cracks. There is the possibility that despite a low number of results in SERP a keyword's top 10 results may be high authority sites with well optimized pages and lots of backlinks.
Why don't we simply use the keyword difficulty rating instead of checking for the number of results in SERP?
In my experience, most keyword difficulty ratings account for the domain authority, backlinks, and on page optimization of the top 10 results in Google for a keyword, but they don't account for the number of results in SERP – and the number of results in SERP is one of the best indicators of how truly competitive a keyword is and how quickly our content will rank. If we screen only based off of keyword difficulty rating, we lose immensely by excluding the "number of results in SERP" factor from the process.
For instance, at the time of writing, the keyword "Balkan Tour" garners 3600 searches a month and has a keyword difficulty score of 22 (fairly easy) according to Keysearch – these metrics alone seem to make this keyword and excellent, low competition keyword to write on.
However, if we check the results in SERP, we see that there are 11,000,000 other pieces of content indexed and competing for this search, far above our 500,000 threshold.
What does this mean? Does this mean the keyword wouldn't be easy to rank for?
It means that it would take much longer for this content to rise to Google Page 1, if at all.
The bottom line: Check keyword difficulty ratings as a screener own keyword competitiveness, but do not skip checking the number of results in SERP.

STEP 5: CONFIRM THAT THE PAGE 1 RESULTS HAVE EITHER 2 RESULTS WITH LOWER DA THAN YOURS OR LACK ON PAGE KEYWORD OPTIMIZATION
Now, we should have a very slimmed down list of potential, low competition SEO keywords to rank for. For the sake of thoroughness and saving ourselves potential pain later on, it is still worth the effort and time to manually checking the page 1 competition of the remaining keywords, by looking at the domain authority and on page optimization of the top 10 results in SERP for the keyword
To do this, I recommend searching each remaining keyword on your list in an SEO keyword research tool that displays the DA and on page optimization of the first 10 results in SERP for easy analysis. There are many options but I (once again) recommend Keysearch, as the interface makes it quick and easy.
Criteria:
Minimum two results on page one with DA number less than the DA of your site
Two results with under optimized on page SEO
If the keyword passes this final step, it is absolutely an ultra-low competition keyword that you should be able to rank for, even with a newer website.
Note: As you will likely be in a keyword research tool for this process, I recommend combining it with the following step – checking monthly search volume for the keyword

STEP 6: FILTER OUT KEYWORDS BY MONTHLY SEARCH VOLUME (USING KEYSEARCH OR SEMRUSH)
For the final keyword research step, run each of your remaining keywords through your keyword research tool and record the monthly search volumes. Do not discard any keywords at this point.
If a keyword is a low competition keyword as we've screened, we are only using the monthly search volume to decide whether the keyword warrants its own piece of content, or can be added to a post as an additional keyword to drive additional traffic.
For keywords warranting their own post, 500 monthly searches is an ideal number to shoot for, but if the keyword research process is delivering slim results, set the minimum number of monthly searches at 200.
Why do we do filter out monthly traffic as the last phase in our process?
Because if a keyword is easy to rank for but has less than 200 monthly searches, it simply means it isn't worth our time to write a dedicated post on the keyword – however – there may be opportunities down the road to add the keyword to existing posts or other posts to increase the number of keywords a single post ranks for and subsequently increase traffic.
Not all low competition keywords are writing posts for, but they're still useful

STEP 7: COMPILE ALL OF THE RELEVANT WORDS IN A SPREADSHEET AND PRIORITIZE BASED ON A MONTHLY VOLUME/RESULTS EQUATION
Now that we have our list of low competition keywords on our topics of choice with all of the data we need, structure them all in a spreadsheet (Excel or Google Docs) with the additional fields as follows
Number of Results in Search
Monthly Search Volume
Keyword Difficult Rating (from your choice SEO tool)
Keyword Value Score (Monthly Search Volume / Number of Results in Search)
Finally, sort your list of words in the spreadsheet with the highest "Keyword Value Score" at the top, and ascending to the lowest Keyword Value Score.
You now have a list of extremely low competition SEO keywords prioritized by how quickly they will rank in Google (and how high) balanced with the size of the payoff (clicks to your site).

ADVANCED KEYWORD RESEARCH TACTIC FOR ESTABLISHED BLOGS: CONTENT EXPANSION ON RANKING TOPICS AS AN AUTHORITY
If your blog has been in existence, and you have been practicing good SEO, for at least 9 months you are likely ranking in Google as an authority on some topic.
As an (unofficial) authority on the topic, if you write more content on closely related low competition keywords, Google will rank you quickly and more authoritatively. This is a huge asset.
When you've identified a recognized "authority area" or topic for your site, continue writing as much content as possible in that domain.
To identify your authority areas, follow the process listed below:
Open Google Analytics
Google Analytics -> Behavior -> Site Content -> All Pages -> Secondary Dimensions -> Acquisition -> Source -> Google Search Console
Sort by best performing Pages in search (Search console, landing pages) and adjust the period to the last 90 days
Read through the URLs and titles for your top 20 ranking content that was on page 1 over the last 90 days – what root keywords, subtopics, or themes do they share?
The answer to that final question identifies your "authority areas"
For those keywords, expand your criteria for a "low competition SEO keyword" to less than 1,000,000 results in SERP (instead of 500,000) and only one site in the search results with a DA lower than yours (instead of two sites with lower DA, as mentioned before)
Reassess your "authority" topics/keywords every 3 months to ID new keyword expansion opportunities or if you should go further with a single keyword.

ACTION ITEMS FOR THIS SECTION
Understand all of the traits of a good, low competition keyword and record them in your playbook
Apply the keyword research process to the practical exercise of finding a keyword for your topic of choice
Purchase the right tools: Either Keysearch (for budget bloggers) or SEMRush
If your blog has existed for more than 9 months, use Google Analytics to assess for authority areas.